Congrats Masha!
(But now we may never see her play again....)
---
Yes Happy for her, but sad that she will not play again. Maybe she will play dubs only if she comes back. But i think she is finished with tennis
---
---
Thanks Jorn
She was in an airplane, wonder where she was flying too?
---
---
Masha is back in training...
---
Thanks for photo Jorn. If she comes back to play I hope its only doubles. She will need a big hitter as a partner.
---
---
Thanks for great photo Jorn
The baby he growing so fast
Masha looks so happy
---
Happy Birthday Maria!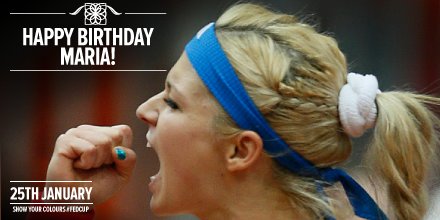 ---
---
Who is online
Users browsing this forum: No registered users and 0 guests